Création d'un site institutionnel pour Autocar Location
Autocar Location est une entreprise dédiée à la location d'autobus. Grâce à leur plateforme digitale, ils offrent à leurs clients une expérience simplifiée de réservation en ligne pour louer un véhicule adapté à leurs besoins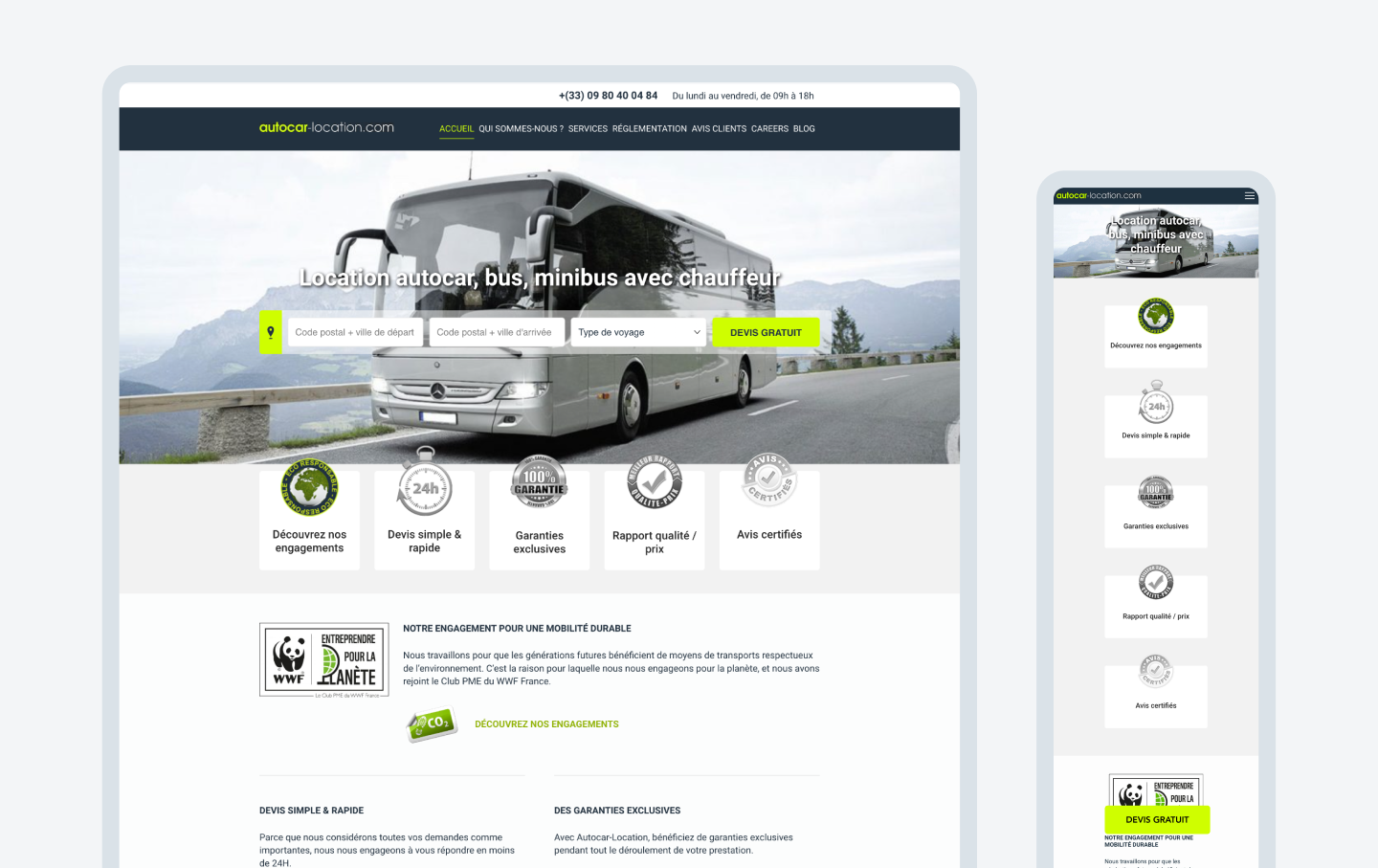 Problématique
Autocar Location souhaitaient une refonte complète de leur site web, avec un objectif de génération de leads. Le défi était d'avoir une plateforme fiable qui puisse attirer des prospects et assurer une transition sans accroc des informations pour ne perdre aucune opportunité potentielle.
Collaboration
Be API a proposé une refonte technique sous WordPress, intégrant la création d'un formulaire de demande de réservation intuitif et précis. Une interface fluide a été mise en place avec le CRM du client, garantissant sécurité et transition optimale des données. Enfin, un système de notification a été intégré pour alerter Autocar Location en cas d'absence de leads pendant une période donnée, afin de prévenir un potentiel arrêt du service.
Résultats
La collaboration a abouti à une plateforme hautement fiable et efficace. Autocar Location bénéficie désormais d'un outil solide pour supporter leur stratégie de génération de leads.
Le projet est également est suivi en TMA chez Be API.
Explorez le résultat final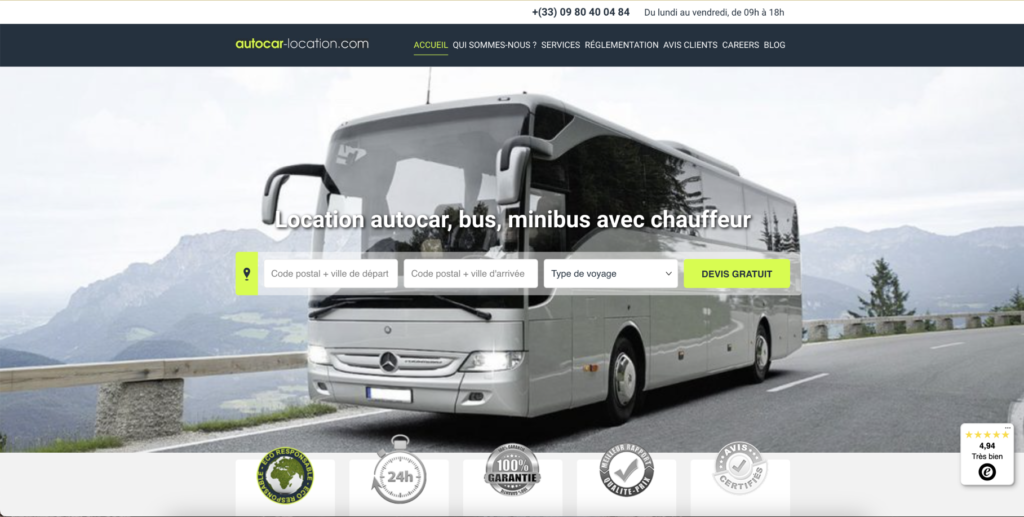 Chaque projet est une nouvelle aventure.
Commencez la vôtre avec nous !