Création d'une usine à sites pour BNP Paribas – Assets management
BNP Paribas Assets Management, filiale du groupe BNP Paribas, se consacre entièrement à la gestion d'actifs. Avec une empreinte mondiale, cette entité pilote de nombreux sites dans plus de 35 pays.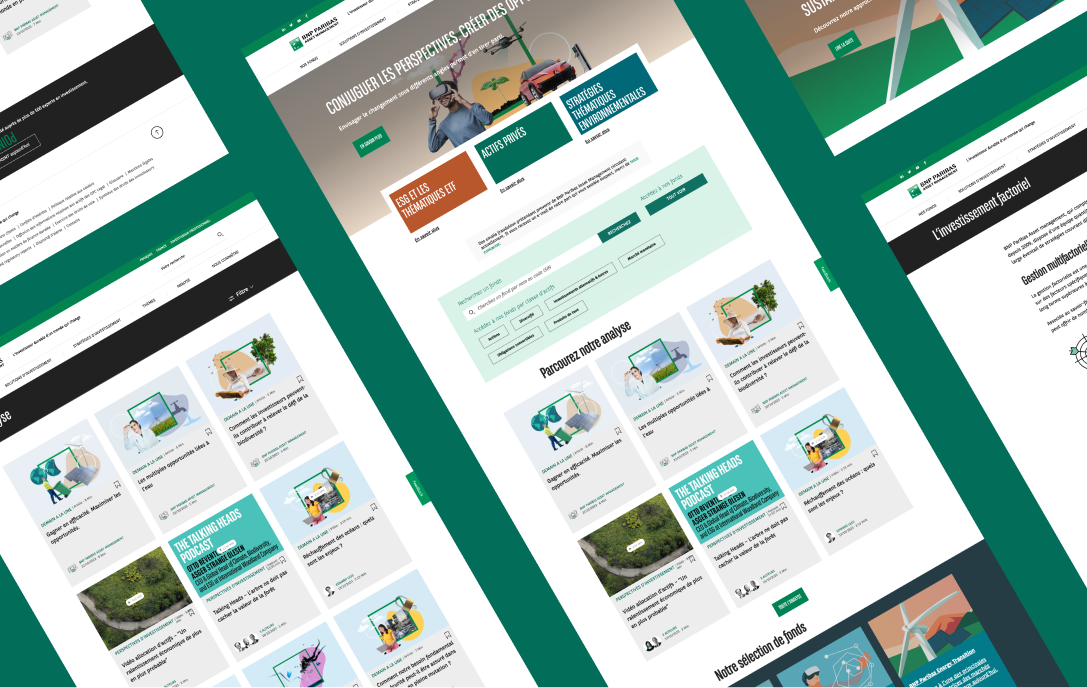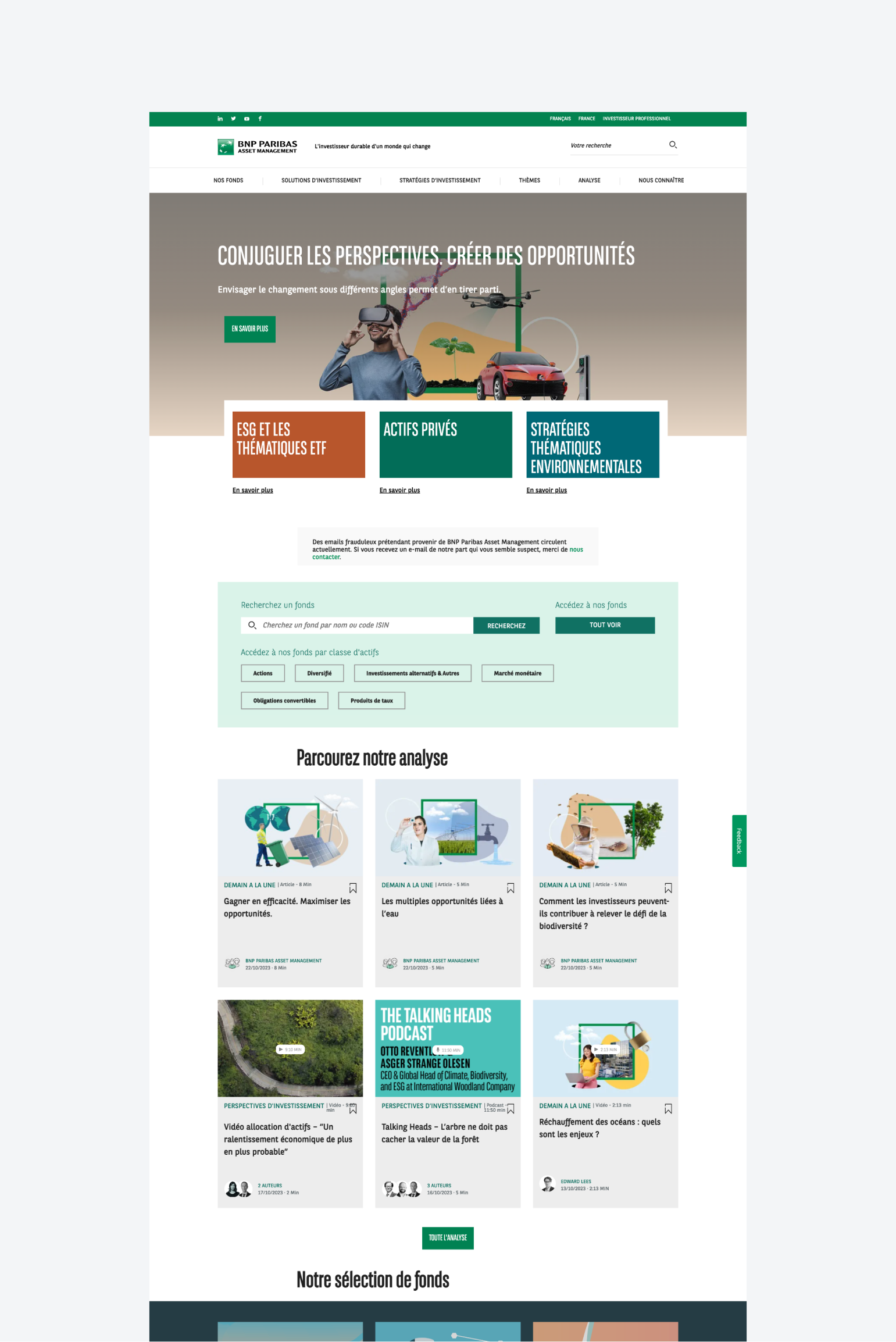 Problématique
Face à la complexité de gérer une multitude de sites pour ses marques et filiales, le client souhaitait construire une usine à sites internationale. Objectif: optimiser la gestion et la production digitale, tout en respectant les spécificités et déclinaisons locales de chaque entité.
Collaboration
En coproduction avec l'agence Tequila Rapido et Théodo, Be API a conçu une usine à sites WordPress solide, enrichie de composants ReactJS pour une présentation fluide des fonds financiers. Notre défi majeur a été de développer un moteur de synchronisation permettant la diffusion simultanée d'actualités sur tous les sites, tout en gérant les nuances linguistiques. Malgré les challenges, comme un rebranding intervenu en cours de projet, notre équipe a fait preuve d'une adaptabilité pour assurer la partie technique sur ce projet d'envergure.
Résultats
Le client dispose d'une système performant, mettant en avant un moteur de synchronisation d'actualités et une gestion multilingue des contenus. Lors de la phase de maintenance, Be API a assuré un transfert de compétences fluide vers l'équipe de BNP Paribas Assets Management, garantissant une transition en toute confiance vers l'autonomie.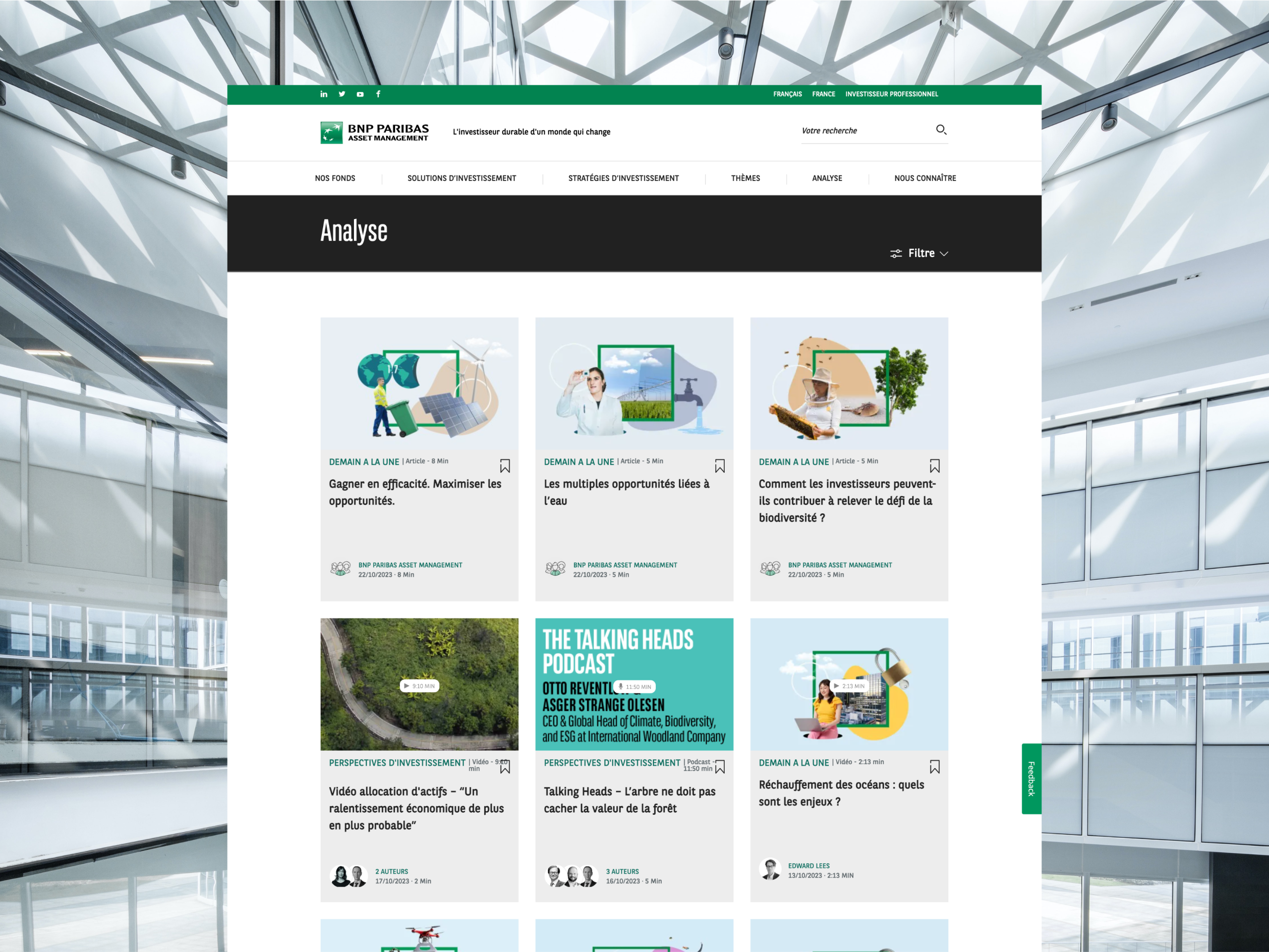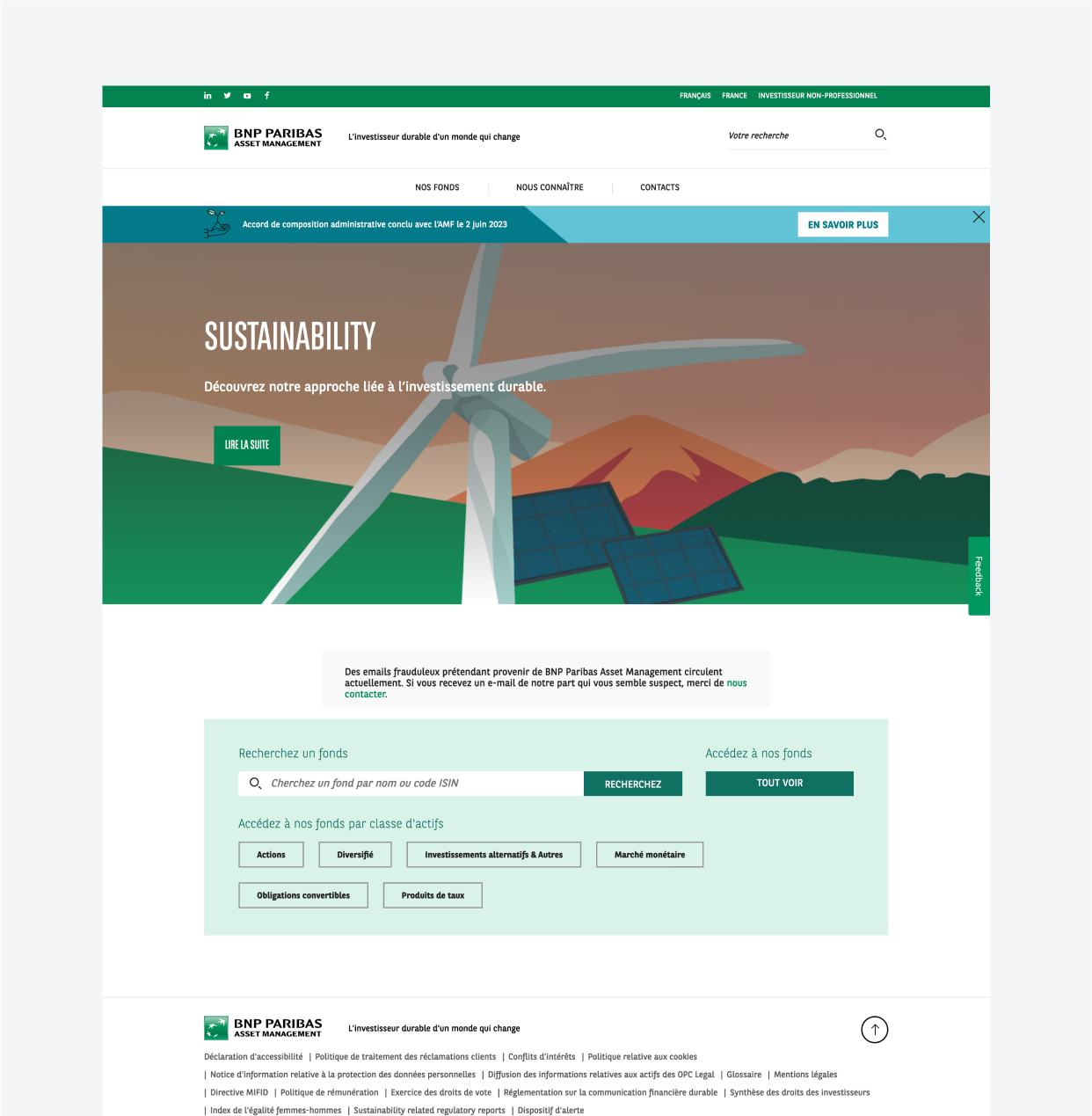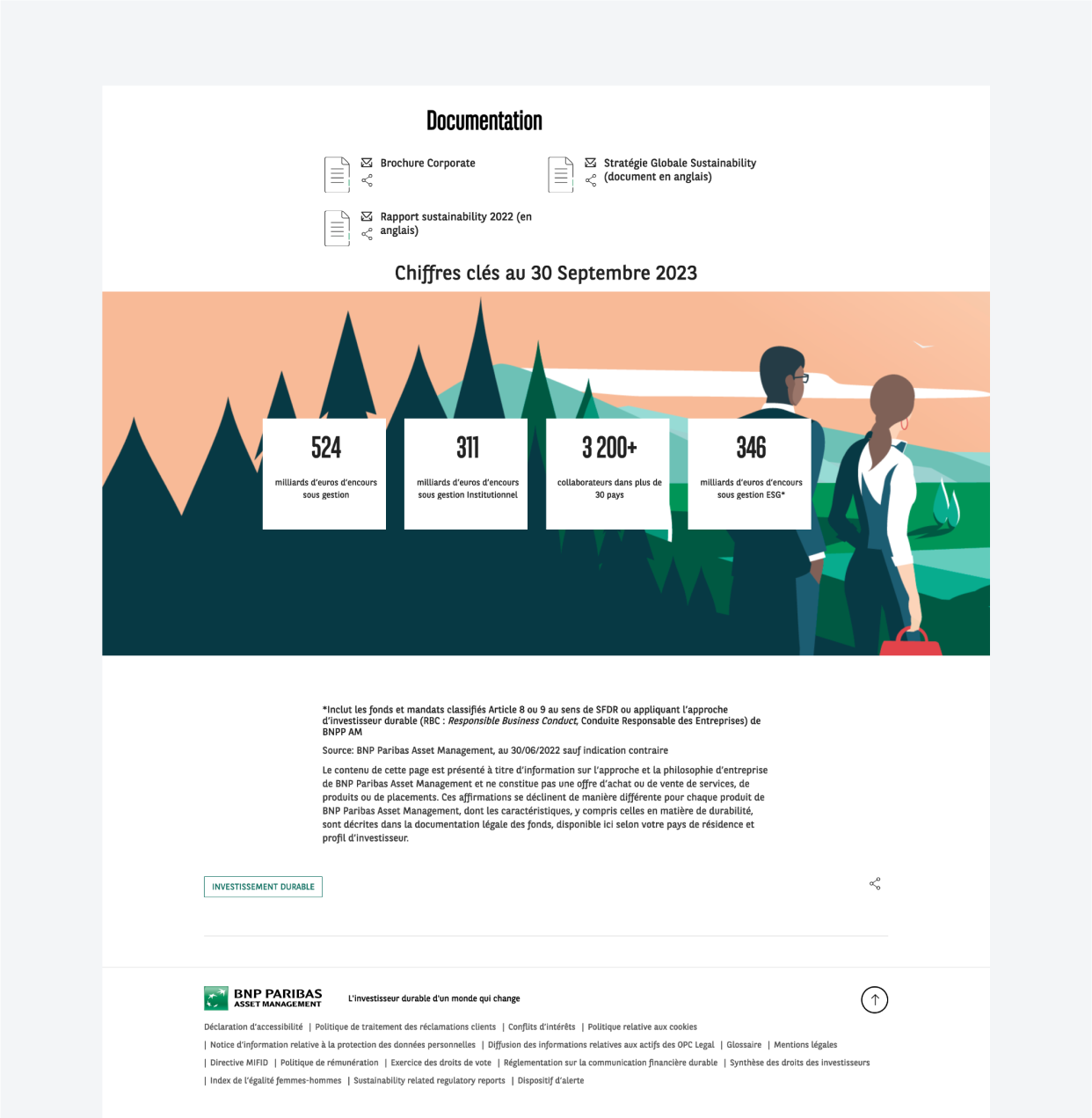 Explorez le résultat final
Chaque projet est une nouvelle aventure.
Commencez la vôtre avec nous !